I've officially been living in Auckland for the past 7 weeks – it's crazy how fast time flies. We initially thought New Zealand would just be a slightly more mountainous version of Australia – boy were we wrong! For such a small country there's so much diversity and a LOT of character. So here's the top 10 things I've learnt about New Zealand since living in Auckland!
1. The rain is insane and falls as soon as you get off the plane: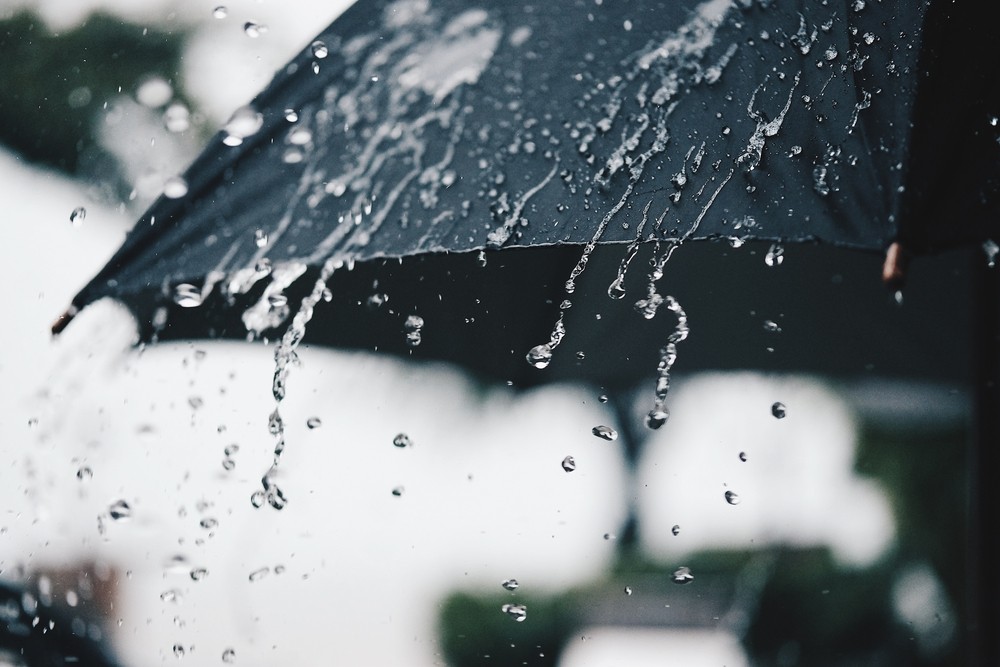 If you're headed to the North Island over winter, make sure you pack an raincoat. England has a bad reputation for being a rainy place, but since being in Auckland I've been rained on more times than Travis. It rains hard, it rains fast and it stops insanely quickly. You never know when the heavens are gonna open and its pretty impossible to know when it'll stop. The only upside is that the plants get a daily watering and you gain ninja like skills with your brolly! 
2. Prepare to spend every penny of your savings on veggies at the grocery store:
Grocery shopping for the first time here knocked us for six. Paying $4 for a singular pepper had me calling one of the managers over to the self-checkout to confirm I wasn't going crazy! Sadly, food really is just that expensive here, but after settling in a bit and figuring out which shopping centres have better deals (Pak N Save > Countdown > New World) and when certain fruit & veggies are in season, it makes it a lot easier and cheaper!
3. There's a strong sense of culture & identity here and I love it: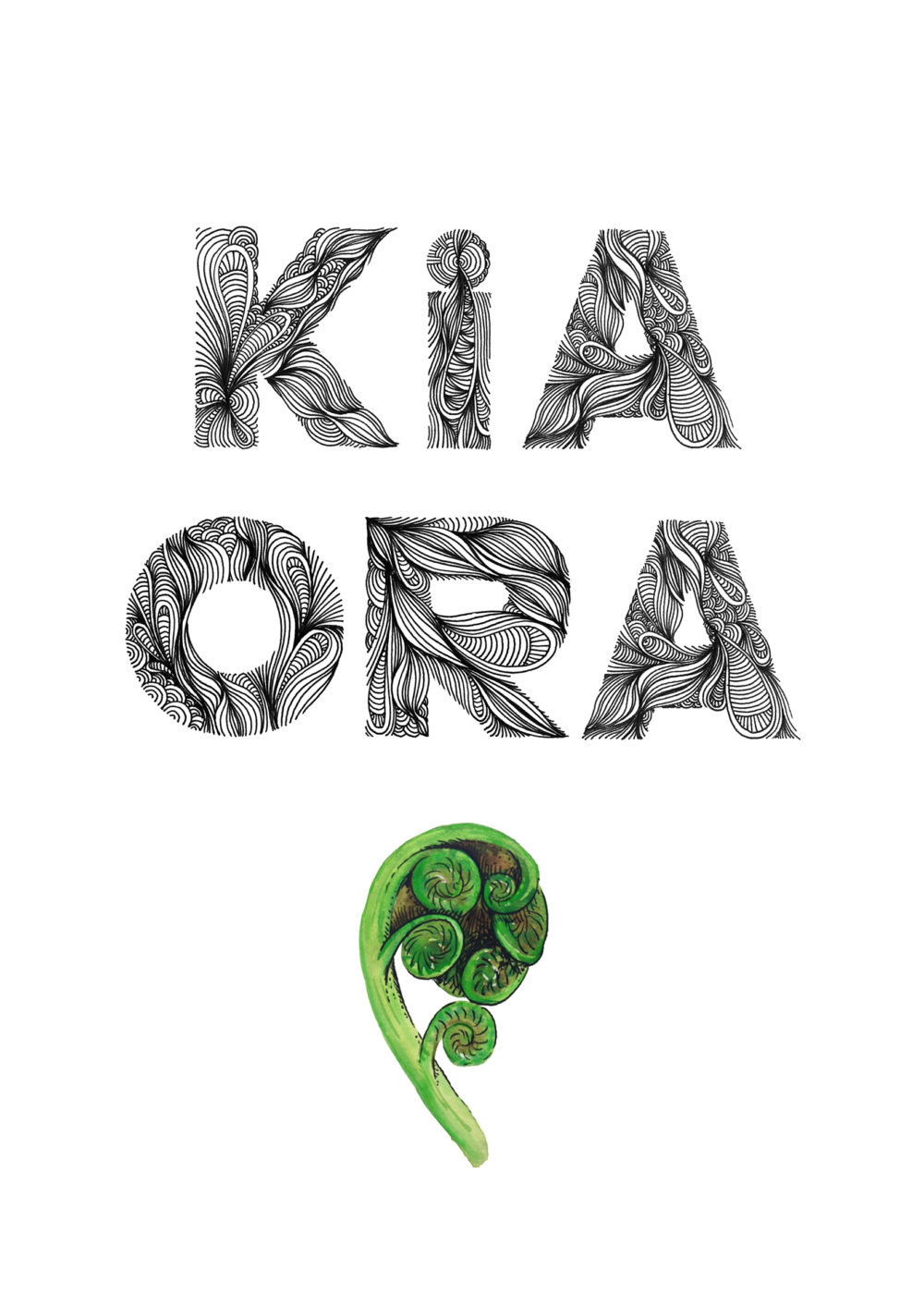 One of my negatives about Australia was that there didn't really seem to be much identity or culture attached to it, other than drinking goon and surfing – which for the size of the country you'd think they'd have some sort of individual uniqueness! New Zealand is teamed with history, identity and culture – with their Maori roots being acknowledged, respected and celebrated everywhere you turn. I love that places have Maori translations alongside the English writing and I'm super excited to learn more about Maori traditions and customs.
4. Rugby is more important here than life itself:
New Zealand is literally OBSESSED with rugby. The All Blacks are like royalty around here and are featured on so many adverts and promotions it's a wonder how they have time to train! I've always been more of a football / basketball kinda gal instead of rugby so I personally don't see the appeal, but hey, maybe at the end of this working visa I'll be addicted and practicing the haka before a big game… or maybe they'll find out I'm not a fan and kick me out of the country; either or!

5. The weather (aside from the torrential rain) is actually not that bad: 
Another note on the weather mainly because it's constantly mentioned by my boyfriend who's apparently become an honorary weatherman – up here in the North Island winters are surprisingly super mild. I've always thought of the whole of New Zealand as cold, snowy and rainy – and although I was right on the money with the rain, Auckland and the surrounding areas have a great winter! It doesn't snow, it's only around 15°C / 59°F every day so you don't even need a jacket most of the time. According to my personal weatherman – it's because wind speeds are only 1mph and wind contributes to the cold more than the weather, who knew?!
6. Don't be put off when people tell you it's hard to find jobs & apartments: 
Maybe we just got lucky, but before coming out here, we were both warned by multiple different people that it was going to be insanely hard to find jobs and an apartment out here due to the high levels of competition, but we had jobs and an apartment secured within less than 2 weeks! As I say, maybe it's normally a lot harder, but we actually found it even easier than when we were in Australia – which was also super quick & easy. My advice? Apply to a LOT of agencies, and go to as many flat viewings as possible – the wider you cast your net, the more you're gonna catch!
7. Also don't listen to people when they say you can't save any money here:

Another thing we were warned about was to not expect a lot from our paycheques while out here as the pay rates in New Zealand suck. Again, either we got lucky, or people really didn't want us to go to New Zealand! Although you do get a couple of dollars an hour less than you would in Australia, but we still both get a pretty healthy salary, which a minimum wage higher than a lot of other countries offer. You'll definitely need to save some money before coming out – as already mentioned, it's pretty expensive to live here, but you don't get the penny ridden pay check we were scared about!
8. Kiwi's are an extremely attractive bunch: 
Definitely a personal opinion – but New Zealanders are hoooot. The majority of the dudes are insanely tall and built like rugby players, the women have the clearest skin and healthiest hair I've ever seen – something must be in the water here! Their accents are super cute and so far everyone has been really friendly. To put it simply, if you're single – head to New Zealand and jump on tinder the minute you're off the plane.
9. Don't bother sampling NZ Streaming services – they suck: 
One downfall of living in New Zealand, are their horrendous streaming services! We signed up to a free trial of Lightbox when we arrived and it was the worst 30 days of TV we've ever experienced. Not only do you need to pay extra to rent out each movie, but the shows are crap and the interface sucks. We learnt the hard way to just stick with Netflix even if it hasn't got the same shows on from back home!
 10. There's a LOT of gorgeous looking places – set aside time to explore:
So far, we haven't ventured out of Auckland – concentrating on getting settled and saving before we start up our lil road trips again. But I've been doing a LOT of research; with my trusty highlighters and notepads being filled to the brim with ideas and plans. One thing I'm really excited for is the diversity of landscapes – there's beaches, mountains, snow slopes and glowworm caves, not even that far from eachother either! It's so refreshing to plan a roadtrip that doesn't involve 45 hours + of driving like we were doing in Oz, so now I can't wait to start exploring and spamming my insta feed with all my new scenic snaps!